Sign Up For Job Alerts
Can't find the job you're looking for? Complete our simple talent community form to receive exclusive job alert notifications, related to your area of interest and to stay up-to-date with Sonoco Metal Packaging as a future employer!
Who We Are
Sonoco Metal Packaging is the leading supplier of sustainable metal packaging for food and household products and the largest aerosol manufacturer in North America.

Previously part of Ball Corporation we're a new company with 130 years of experience, and we're proud to continue our legacy as an industry leader in innovative, next-generation packaging solutions.

We strongly believe that a diverse work team and inclusive culture drive better business results. We invite people of all backgrounds, beliefs and perspectives to consider joining our 1,100+ team members in one of our 9 locations across the U.S. heartland.
Our Mission
With an uncompromising commitment to safety, quality and service, our driving force is to deliver the safest and most sustainable steel packaging solutions to the food and household markets we serve.
Packaging Solutions
We breathe new air into aerosol technology with our next generation of aerosol packaging, which is helping us exceed expectations.
Providing delicious and safe food in our packages since 1880, supplying a wide variety of cans for fruits, vegetables, meats and pet foods.
A can is only as good as the end that goes on it. Our ends are what makes the food can the safest, most cost-effective package on the market. We supply plain sanitary ends, EZ Open ends, printed and embossed ends.
Learn about our Benefits
At Sonoco Metal Packaging, we offer a comprehensive total rewards package including competitive pay and benefits package options that include:
Medical, dental and vision coverage
A 401(k) retirement plan with company match
Tuition reimbursement plan
Paid time off and holidays to recreate, rejuvenate and care for the health of yourself and family
A variety of company paid and voluntary insurance plans including life, personal accident and disability insurance
MEET A FEW MEMBERS FROM OUR TEAM
Chemical Processor
Milwaukee, WI
Senior Risk & Insurance Specialist
Horsham, PA
Assembly Operator
Horsham, PA
Plant HR Manager
Horsham, PA
Assembly Operator
Horsham, PA
OUR TEAM SPEAKS OUT
I enjoy the challenge of being part of a brand-new organization and working with our team to ensure its financial success. Each person is an integral part of the team. We are all working hard to promote the growth of Sonoco Metal Packaging.
Senior Financial Analyst Broomfield, CO
As the IT Leader in the organization, I have the opportunity to experience best of two worlds. If you are looking to be part of an enterprise that brings rich history, innovation, technology, industry knowledge and expertise, but operates with a start-up mindset, energy, passion and the desire to make a difference in the world with every can we produce, then join us on this journey!
Chief Information Officer Broomfield, CO
Being a part of a Sonoco Metal Packaging team means having the support, resources, and encouragement to be a successful innovator.
Plant Production Department Manager Columbus, OH
I enjoy being part of a team that wants to be the best they can be, at all times. Each of us plays an integral part in the success, and we all are encouraged to challenge each other to be the best we can be each day. At Sonoco Metal Packaging, every single employee is given the opportunity to grow, learn, and achieve their goals.
Plant Human Resources Manager, DeForest, WI
CURRENT JOB OPENINGS
Click on a highlighted state to view our current career openings.
Take a look around
View our state-of-the-art manufacturing operations and facilities!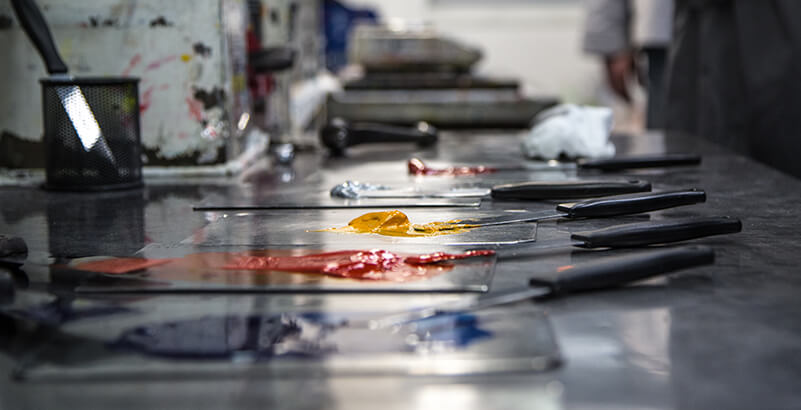 Ready to get started?
Sonoco Metal Packaging is growing and wants you to join our successful team today!
APPLY NOW